Hey Campers,
Here a great recipe for the foundation of the S'mores!!!
Hugs and prayers….k 🙂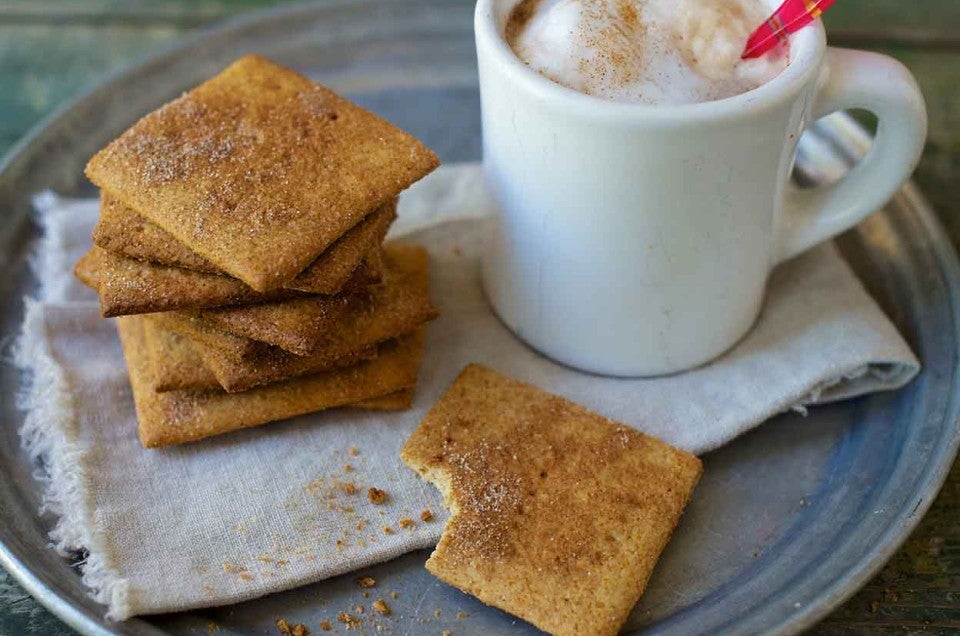 HOW TO MAKE GRAHAM CRACKERS by King Arthur Flour
Do you know why graham crackers are called graham crackers? Sylvester Graham, a minister who lived and preached in the first half of the 19th century, carried on a dietary crusade in favor of whole wheat flour, arguing that to separate the bran from the rest of the wheat berry was against the will of God. Thus whole wheat flour, or graham flour — flour milled from the whole wheat berry, rather than just the endosperm. And thus graham crackers — sweet, crisp crackers made from whole wheat flour.
PREP 15 mins
BAKE28 to 30 mins
TOTAL 2 hrs 3 mins
YIELD about 2 dozen graham crackers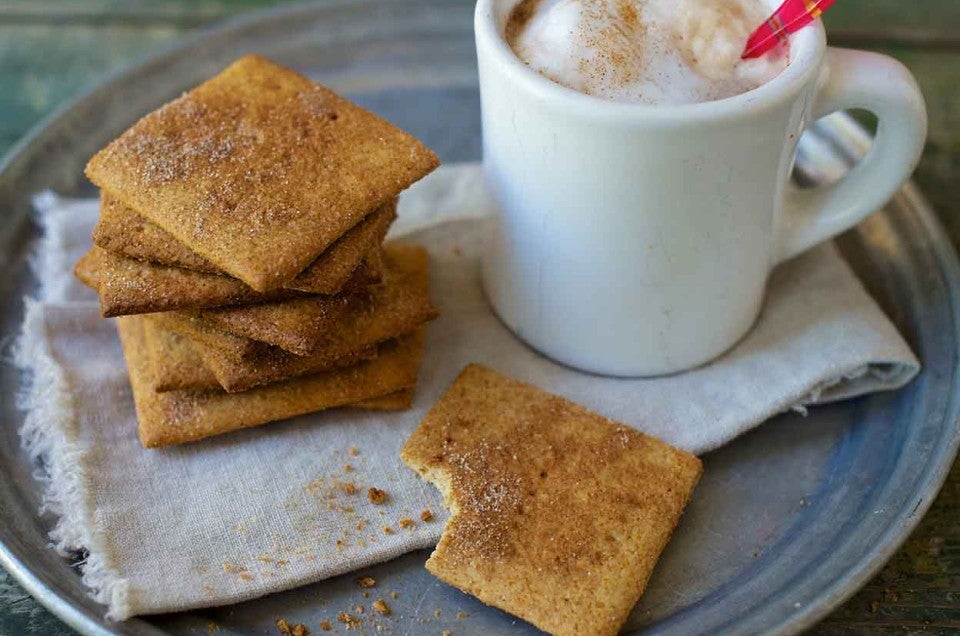 Ingredients
Instructions
Combine the whole wheat flour, all-purpose flour, sugar, salt, cinnamon, and baking powder in a medium-sized bowl.
In a separate bowl, whisk the egg with the oil, honey, and 2 tablespoons milk. Stir this egg mixture into the dry ingredients until you have a fairly stiff dough, adding more milk if necessary. Knead the dough gently until smooth.
Wrap the dough and chill it until firm, about 1 hour (or longer, if it's more convenient).
Preheat the oven to 300°F.
Divide the dough in half and, working with one piece at a time, roll the dough out about 1/16″ thick onto a piece of parchment paper.
Transfer the rolled-out dough on the parchment paper to a baking sheet. Repeat with the second piece of dough.
Brush both pieces of dough with milk then sprinkle with the cinnamon-sugar, if desired.
Bake the sheets of dough for 10 minutes, rotating the pans after 5 minutes.
Remove pans from the oven, and use a rolling pizza wheel or sharp knife to cut the sheets of dough into 3″ x 2″ rectangles; don't separate them, just cut them.
Return the cut crackers to the oven, and continue to bake for 18 to 20 minutes.
Turn off the oven, and open the oven door wide for 5 minutes. After the majority of the oven's heat has dissipated, shut the oven door, and let it cool down for 20 minutes with the crackers inside; this will help them become as crisp as possible.
Remove the crackers from the oven, transfer them to a cooling rack, and cool completely.
Store the crackers, well-wrapped, at room temperature for up to a week; freeze for longer storage.
Tips from our Bakers
In testing and re-testing these crackers, we found that the thin, 1/16″ roll-out was essential to getting them perfectly crisp. Rolling the dough out on parchment paper is especially helpful for this reason.